A guy comes to a café, has a cup of coffee and says:
'I'll pay for two cups – the one I've just had and the other one I'll leave hanging here.'
Another guy walks in, and, being broke, he asks:
'Is there by any chance a hanging coffee here?'
And if there is, he drinks it and goes home.
Hanging Coffee is one of our favourite spots in Prague. You will find it under an arcade of a baroque palace at Loretánská street, just a couple of minutes walk up the Prague Castle.  
It is a perfect retreat after explorations of the Prague Castle area, or after a visit to the nearby Strahov Monastery. The terrace offers stunning views of Petřín hill opposite, with skyline dominated by a viewing tower dubbed 'the Eiffel Tower of Prague'.
The interior is a blend of  'first republic' nostalgia, literary café and pupeteer's prop room. You will find yourself surrounded by their resident artist's signature handwriting, drawings, prints and objects. 
Over the years, we made it a habit to come here at least once whenever we are in Prague.
We enjoy hanging around here, having a cup of coffee and a cake perhaps, chatting, reading newspapers, people watching and savouring the moment.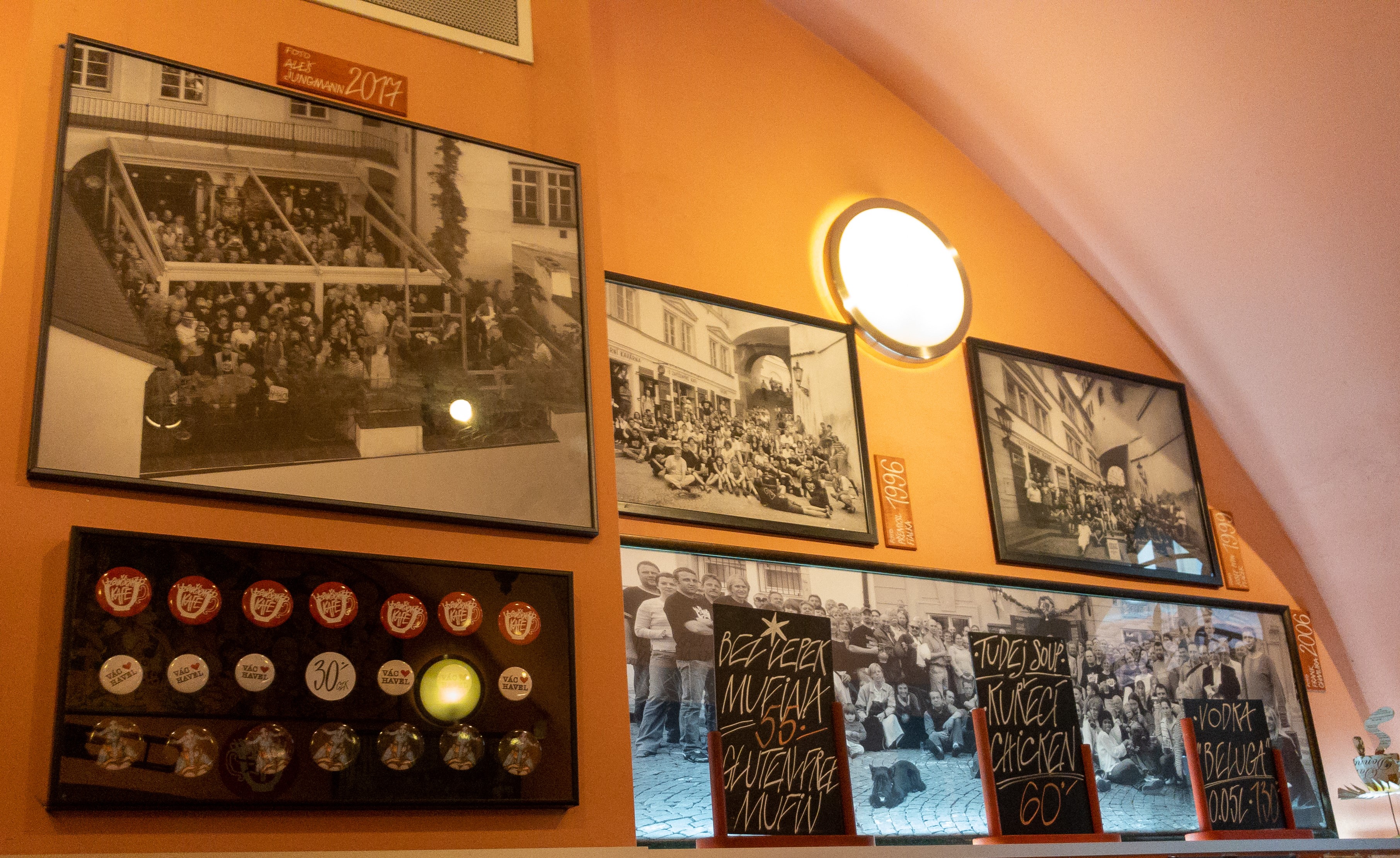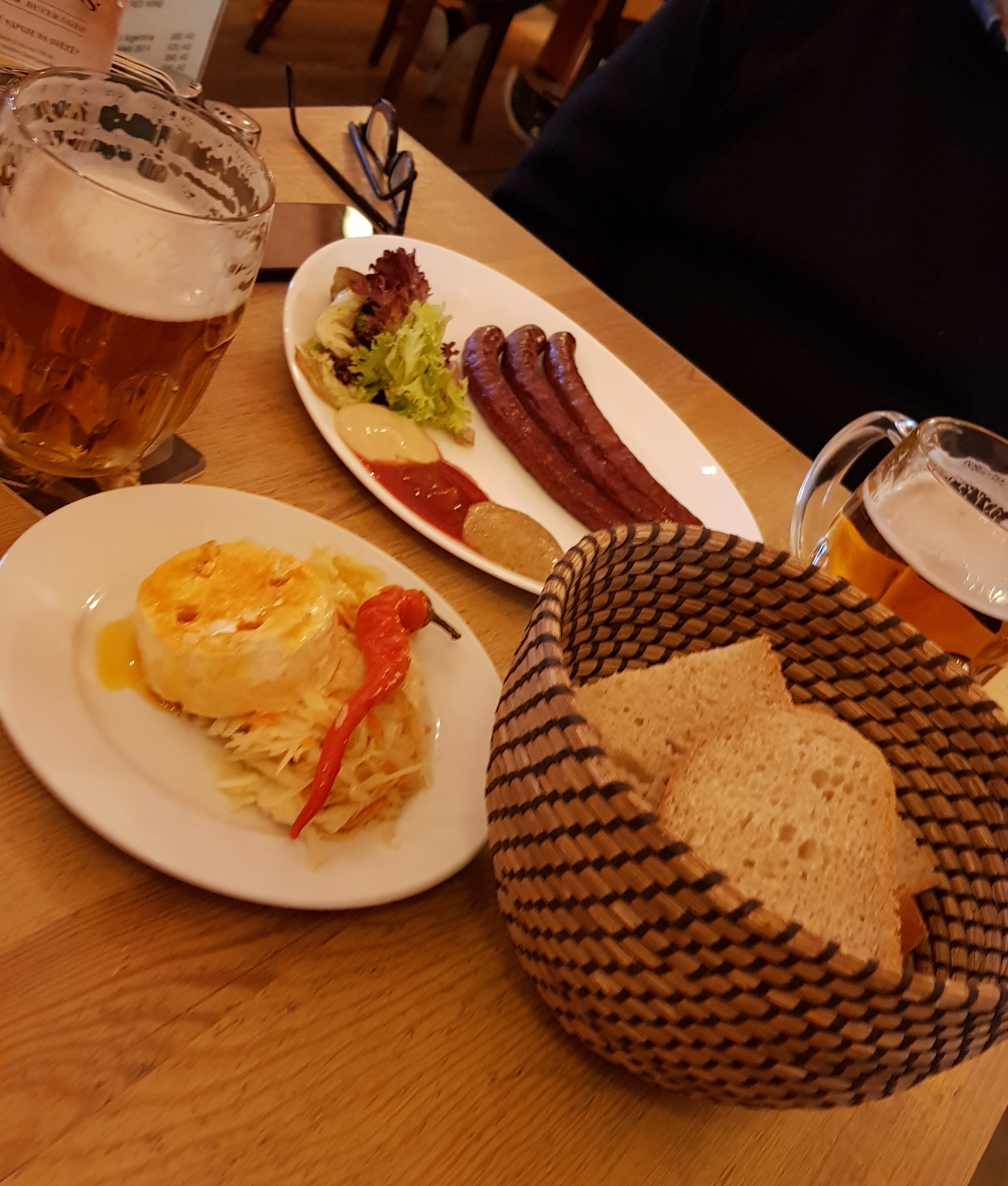 Most of the times though, we come for a pint or two (our favourite lager 'Kozel' is on tap) and some of their delectable nibbles. Forget crisps! Try some of the traditional Czech 'beer snacks' instead, such as pickled camembert, beer cheese, home-made pâté, beef sausages or marinated 'drowned' knackwurst.
There is always a 'soup of the day' on offer and their crêpes, with either sweet and savoury fillings, are already a legend. Icons of Czech cuisine, such as goulash, roast duck or roast sirloin in vegetable and cream sauce are on the menu too. That is if you are really really hungry. 
And of course, the ultimate Czech beer-snack: steak tartare, spread on a slice of fried and garlicked rye bread!
But feasting aside.
Hanging Coffee is the cosiest, friendliest, most authentic and welcoming café we know.  It is one of the reasons we love Prague.