The evolving installation consisted of 888,246 hand-made ceramic poppies, progressively planted, one by one, over a period of several months, by volunteers from all over the world. The authors were Paul Cummins, ceramic artist & Tom Piper, theatre designer.
Even on that final day, the blood red river of poppies was still growing.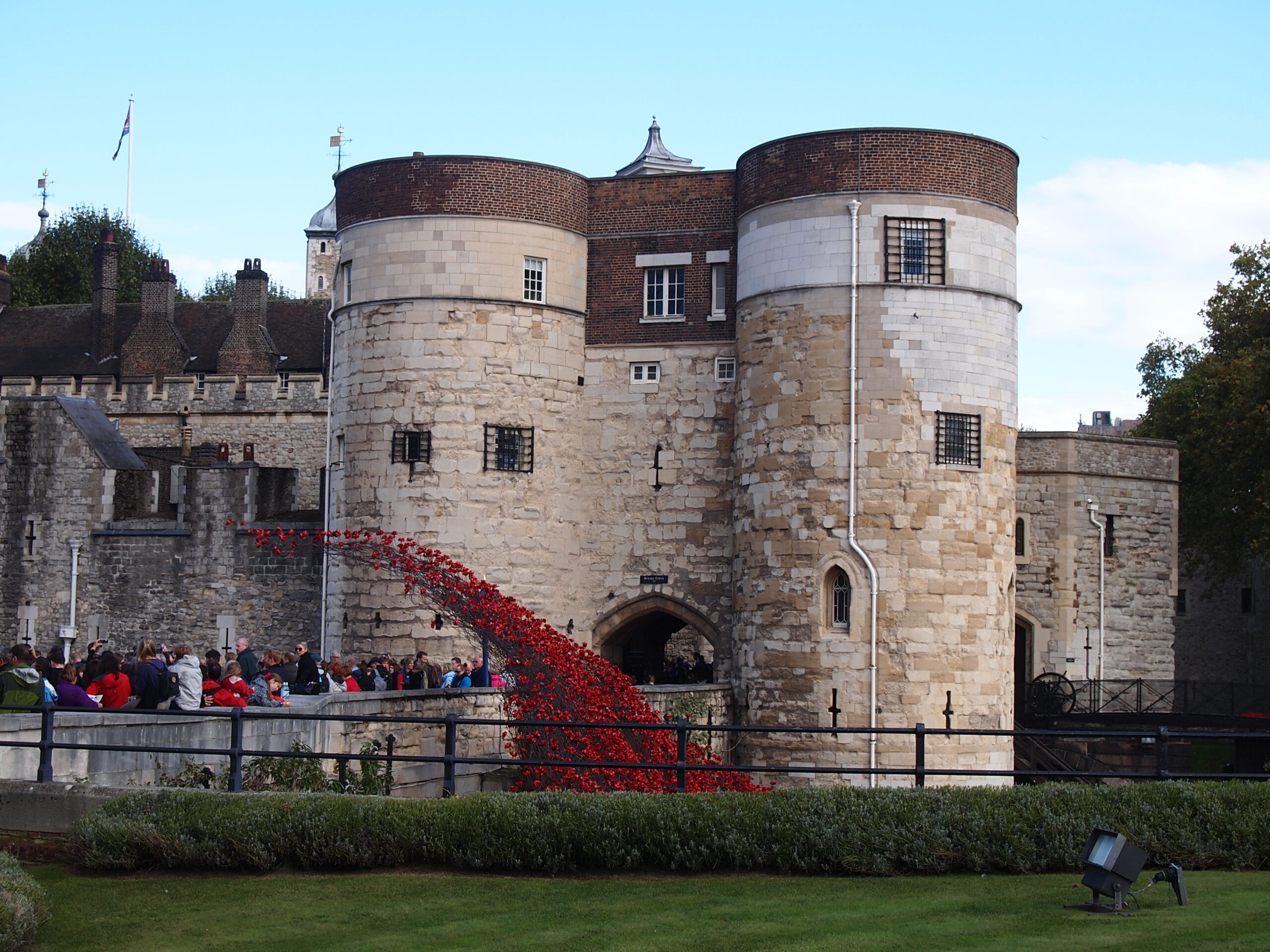 The display was spectacular; the flood of bright red blooms wrapped the Tower of London, poured from its walls, and filled the entire moat.
There were thousands on that day, watching, in silence. Stunning and theatrical as it was, it was also profoundly sad. Each poppy was a poignant reminder of one life lost in WWI.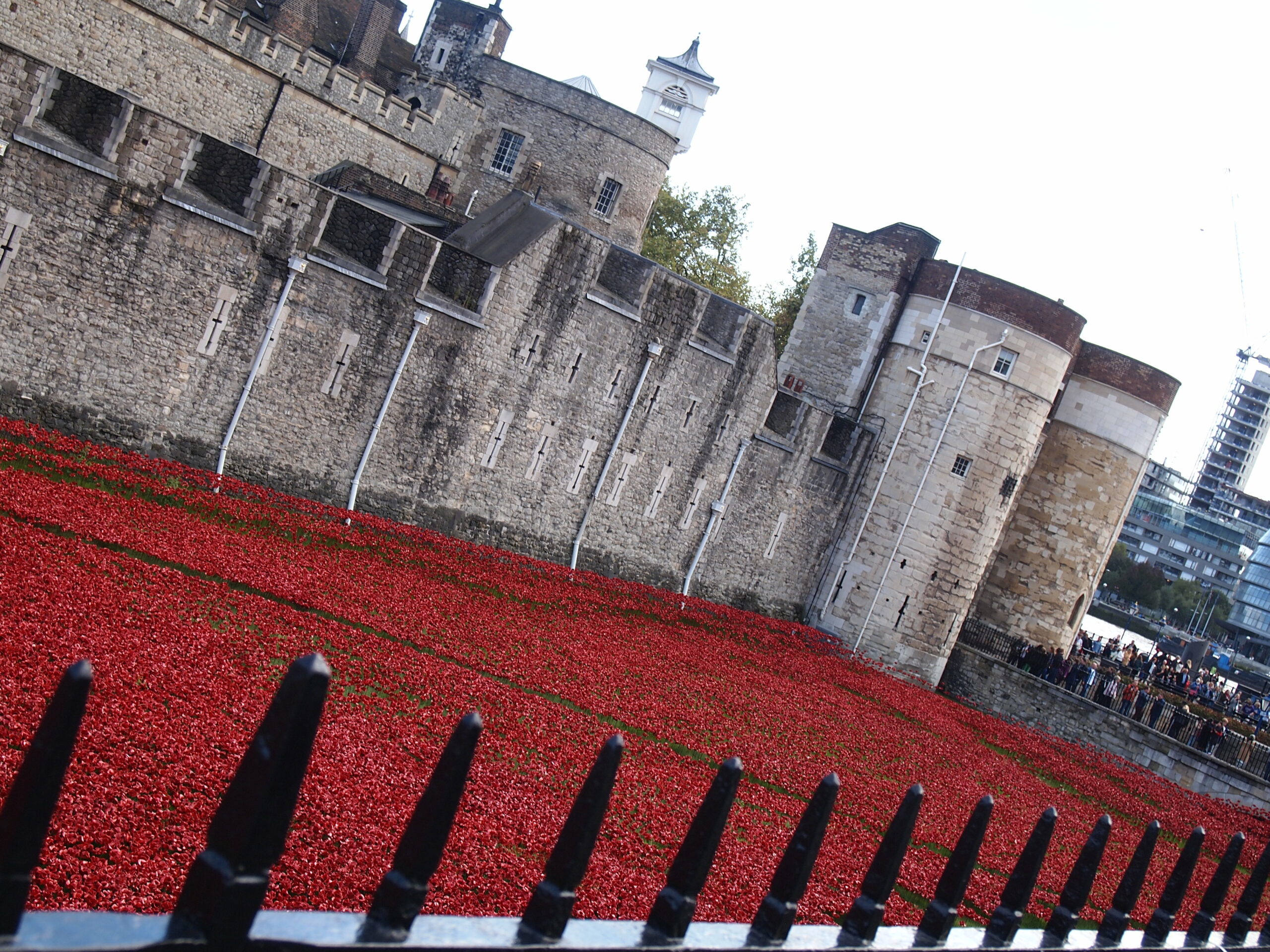 Later that year, the ceramic poppies were offered for sale to raise funds for several charities supporting ex-military staff. I applied, and, just before Christmas 2014, my own piece of history arrived.